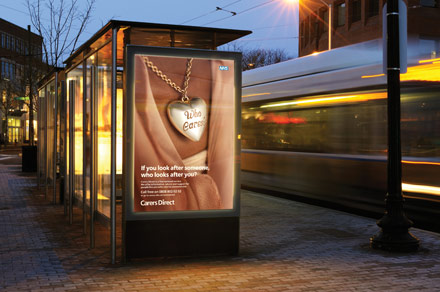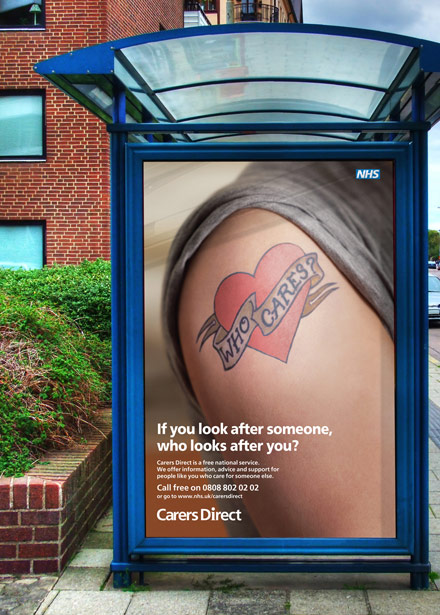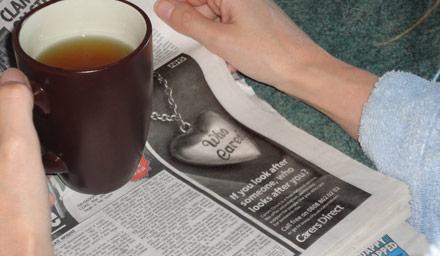 Caring for someone can be lonely, stressful and demanding. To help unpaid carers get the support they need, the Department of Health launched Carers Direct in 2009. But several barriers stood in the way of service-uptake.
The Team were commissioned to devise a campaign that would encourage and motivate carers to access Carers Direct. After testing three propositions, The Team developed Who Cares? – a campaign designed to reflect the very personal nature of caring. The campaign strapline, "If you look after someone, who looks after you?" was supported by heart-shaped imagery intended to appeal to a wide audience group. Posters were placed in libraries, hospitals and pharmacies to help carers identify their role and engage with the service.
And it worked. The campaign ensured a 228% increase in peak contacts to the service, a 142% rise in visits to the website, and a 210% increase in calls to the helpline.