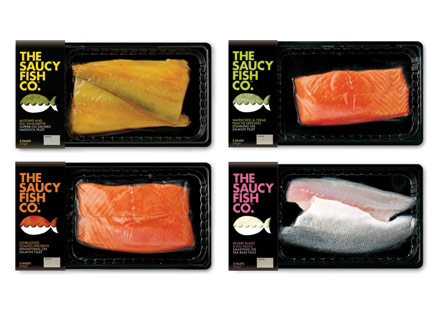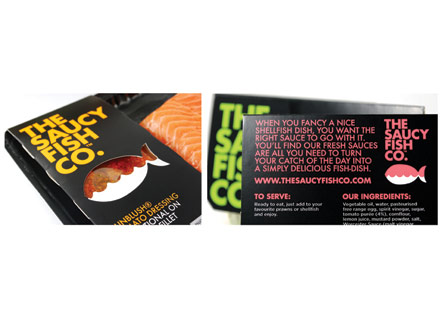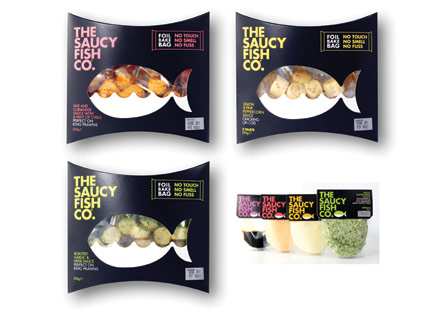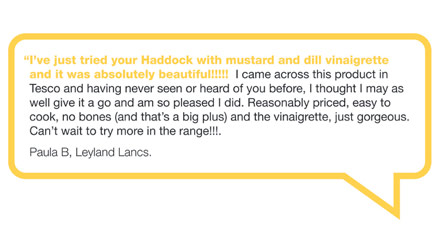 Tesco's chilled fish category was underperforming. To boost sales, they challenged own-brand supplier Seachill to come up with a winning product strategy.
Seachill briefed Elmwood to create a new brand and packaging for a premium range of chilled fish and sauces. Positioning The Saucy Fish Co. as the experts in their category, Elmwood combined vibrant design with clear signposting, using a simple graphic device and colours to aid navigation, and a tone of voice that was charming, disarming and accessible all at once. Vacuum packaging was selected to showcase the quality of the fish, while 'shelf-ready' trays helped to achieve better stand-out.
Making a big splash in a stagnant sector, a £22,750 design investment has, in one year, become £10 million of projected sales. Elmwood's design paid for itself on the first day of business, and in six weeks sales within Tesco's Added Value Fresh Range category saw a 497% increase.