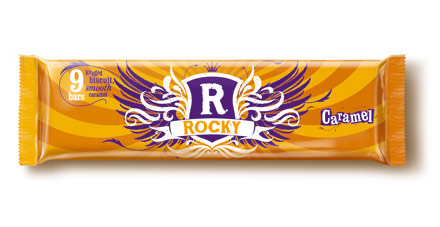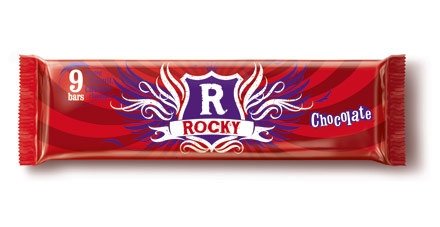 Fox's Rocky biscuit bars were lacking in attitude. Looking to boost shelf presence and increase sales, Northern Foods sought a broader consumer positioning for the Rocky range.
Brandopus were asked to create a brand personality that would engage consumers and inject life and personality into a dull, routine category. Knowing that Rocky's previous branding appealed mainly to children, Brandopus developed a strong, iconic emblem that drew on classic rock-style imagery. The logo was positioned in the middle of the pack to command attention, while strong colours were employed to deliver the desired shelf-standout. The result was a grungy, punchy brand that translated well across different flavour variants. Rocky had become the biscuit bar with attitude.
Since launch in September 2009, Rocky's annual sales increased by 24% to £27.5 million. And with market share and customer satisfaction on the rise, Rocky became the fastest growing brand in its category.