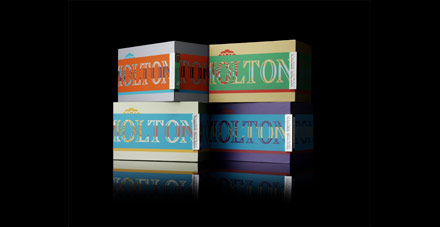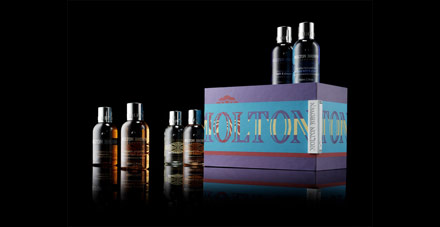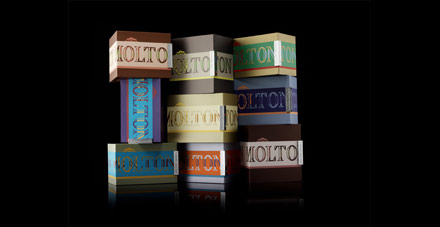 Molton Brown wanted a seasonal gift-set packaging design that would combine practicality and beauty. The new box had to carry enough aesthetic appeal to maintain the previous year's sales, while offering improved utilisation of space.
In response to this challenge, Jones Knowles Ritchie hit upon the idea of a magnetic closure mechanism, as used on personal diaries. With embossing on the clasp, graphics brought together all the elements of the Molton Brown branding in an integrated style. As well as delivering unique detail to the pack, the clasp enabled the gift sets to be displayed more effectively in store, with the door of the pack swinging open to reveal the tray of products within.
Achieving increased shelf standout, combined with a more economic use of space and materials, the new designs led to an 85% sell-through. Volumes were up 14% in the UK and prices rose 4% on average to £54.