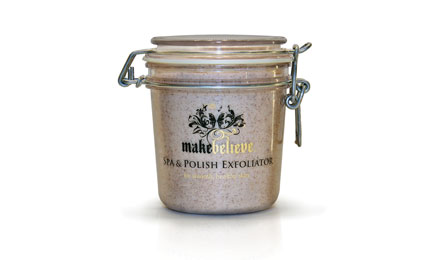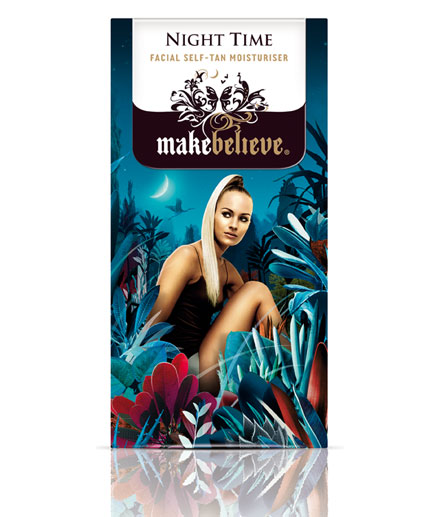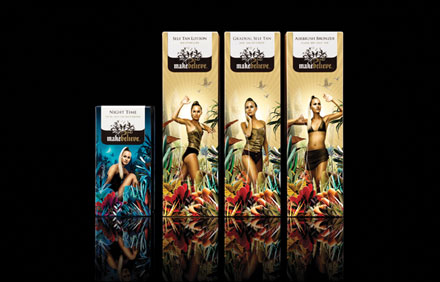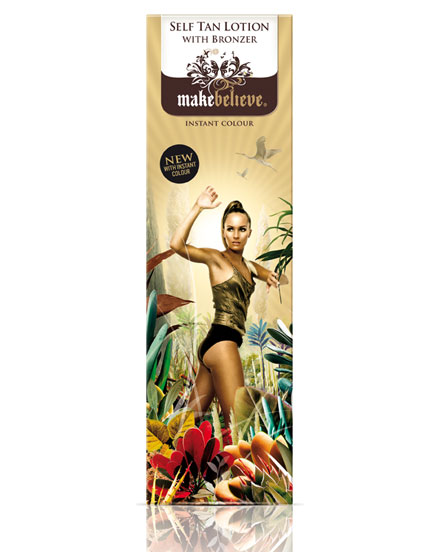 In the spirit of entrepreneurialism, the four directors of Nude Brand Creation launched their very own premium self-tan brand, Makebelieve. Here, they saw, was an opportunity to understand every aspect of product development and generate new revenue.
Nude's starting point was to create a product range that would break the mould and category conventions in the UK self-tan sector. Taking an emotive approach in a market characterised by clinical, rational benefits, Nude focused on consumers' beauty aspirations. They sought to counter negative self-tan experiences by producing a gorgeous-smelling, natural-looking tan without streaks. With no artificial colourants or dyes, the product offered moisturising skincare properties and instant colour for easy application. Packaging was designed to reflect these core qualities and achieve on-shelf differentiation.
Despite a lack of marketing spend, Makebelieve has achieved extraordinary success. In three years, it has seen a 312% retail sales increase, and its listings in Boots have outstripped objectives by 60%.