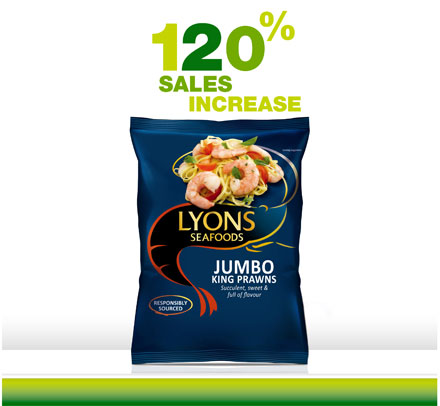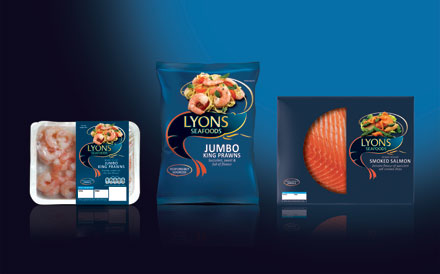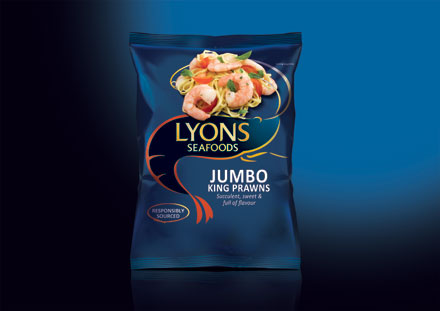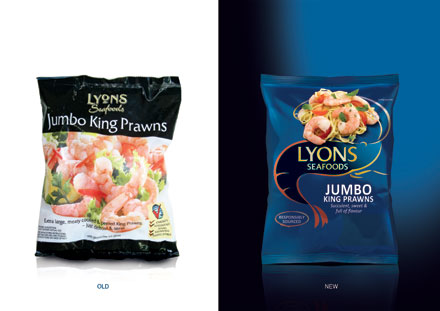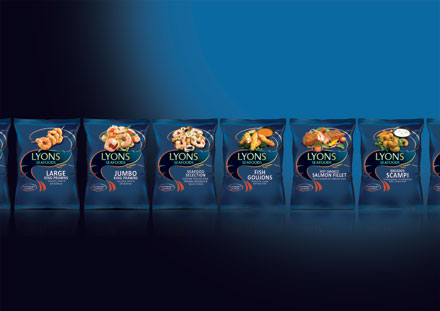 Lyons Seafoods are the leading UK supplier of prawns and 'added-value' shellfish.
But despite positive trade perceptions, the Lyons Seafoods brand was doing little for consumers. In fact, many people only connected the Lyons name with ice cream and cake.
Reach were commissioned to create a credible and differentiated brand that would resonate with consumers and achieve supermarket cut-through. Following in-depth consumer research, Reach developed a new brand proposition – "simple and natural seafood inspirations". This proposition was reflected in a prawn identity device which conveyed the creative flair and sophistication consumers seemed to crave. Rich, muted blues were also used on the packaging to conjure images of the sea and achieve competitor differentiation.
Since the packaging redesign, sales of Lyons Seafoods branded products have increased by 120% in sales value from £9,614,447 to £21,151,785. Unit sales have also gone up by 99.4%, significantly outperforming the branded market.