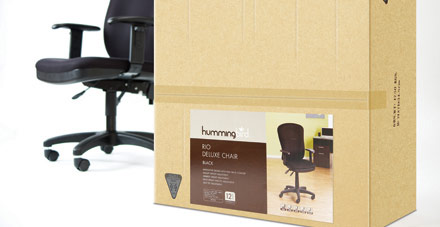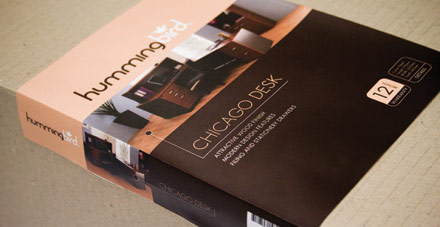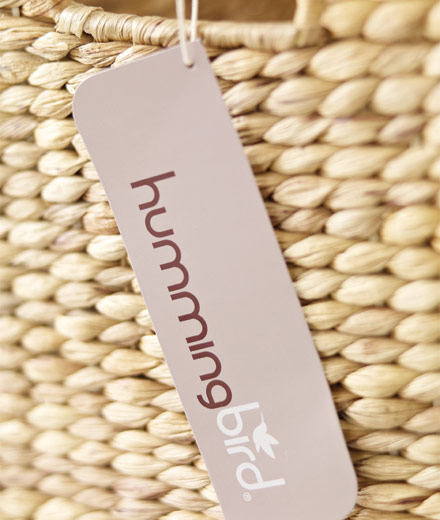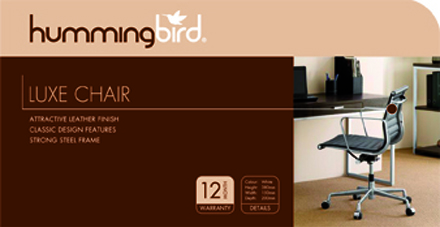 Officeworks is a market leader in Australia's office supply retail sector. In 2009, threatened by lower-priced competitors and the global financial crisis, Officeworks decided to replace their own-brand range with a suite of 'private label' brands.
Elmwood were asked to bring the strategy to life. One of the resulting brands was Hummingbird; a sleek range of modern, pre-assembled office furniture. Conjuring notions of efficiency and versatility, Hummingbird was conceived to match the lifestyle, needs and taste of home office professionals. Earthy colours were used to create an 'artisan' identity, with natural quality implicit across all packaging and design. Glossy lifestyle photography was also used to connect consumers to a modern and stylish end result.
Through the creation of the Hummingbird brand and identity, Elmwood raised Officeworks' retail office seating sales by 19%. In the first year 118,000 units were sold, and Officework's national office seating market share went up by 6%.