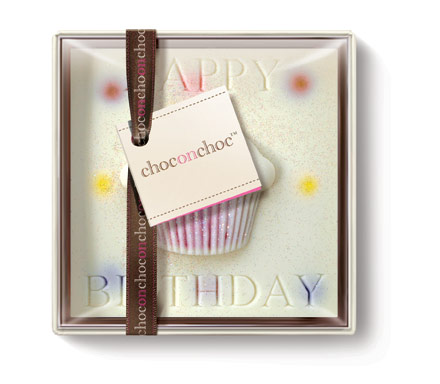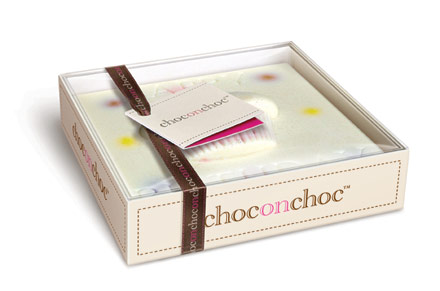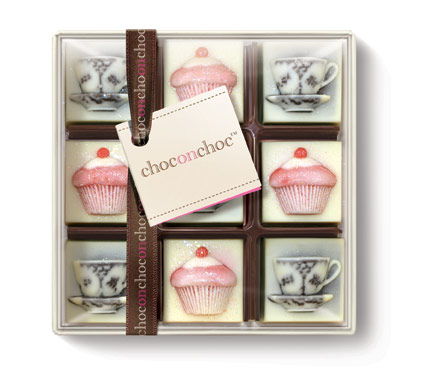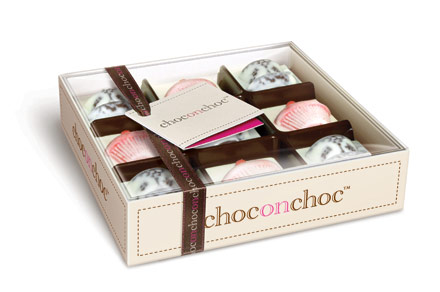 Family-run business, Chocolate on Chocolate, had been making luxury handcrafted Belgian chocolates for years. But with its name and identity failing to communicate the quality of these premium products, the brand had become confused.
Brandopus were asked to create a new identity to reflect the company's unique approach to chocolate making. Wanting to capture the brand's heritage, Brandopus created a visual identity that echoes classic, hand-stitched clothing labels. They also reduced the number of packaging formats to enable greater clarity, and used a hand-tooled typeface to enhance the handcrafted personality of the brand. Crucially, the new name, Choc on Choc, was trademarked, whereas the old name was not.
Following re-launch, online sales leapt 50% to £1/2 million during 2009. Christmas sales increased by 109.3%, and the original investment yielded a 1,550% turnover in the first six months. Commissions have also been received from Nicolas Cage, Sting and a member of the royal family.