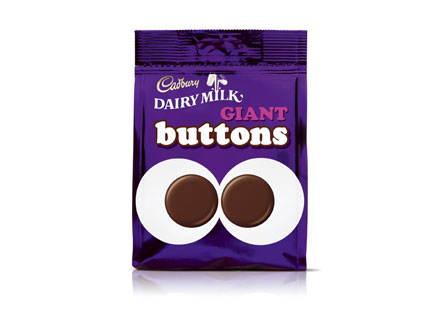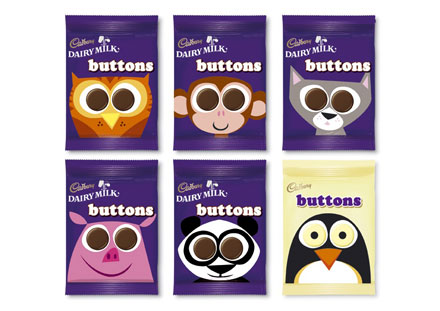 In 2008, Cadbury decided it was time to grow its share of the bitesize chocolate market. Unfortunately, their only top-ten bitesize brand, Cadbury Dairy Milk Giant Buttons, was out of step with the 'grown-up fun' feel of the sector.
Pearlfisher were brought in to redesign the Giant Buttons and regular Milk Buttons packaging. Stripping the brand right back, Pearlfisher developed the simple idea of using chocolate buttons as eyes. For Milk Buttons, these became the eyes of six animal characters; for Giant Buttons – just a single pair of eyes, staring out from the packaging. Communicating to kids and grown-ups, the designs reasserted the simplicity of the Buttons brand and uncovered an iconic and universal desirability.
Since relaunch, sales of Giant Buttons have gone up 46.2%. Cadbury has achieved its desired growth in the bitesize sector, with a 44.6% leap in market share, and Giant Buttons is now the number two bitesize brand for customer loyalty.