Actifreeze
CLIENT:
Passion for Life Healthcare ltd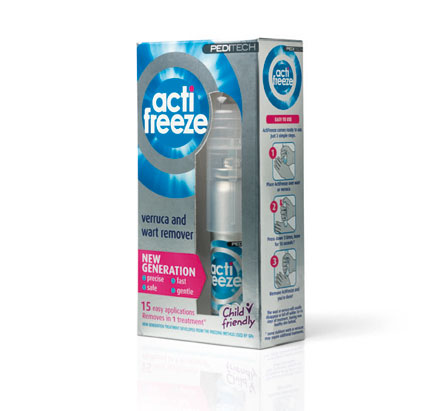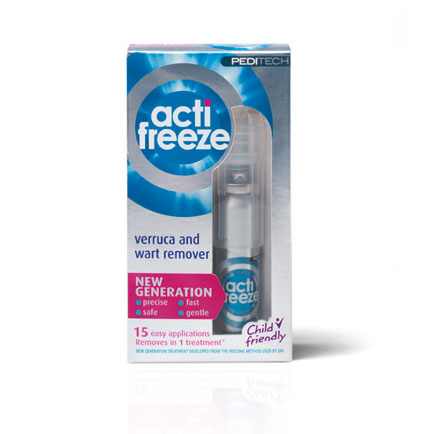 The wart and verruca treatment market is a crowded place – but this didn't deter Passion for Life Healthcare, who saw an opportunity to launch a new cryotherapy freeze spray. All they needed was a brand identity that would distinguish their product from the competition.
Seymourpowell were tasked with developing a brand name, logo, packaging concepts and messaging. Looking to convey effectiveness and approachability, the agency used a mixture of cold and warm colours across the pack. They captured the precision of the product through a target-shaped logo, while a 'new generation' arrow helped to achieve shelf stand-out. The pre-assembled canister was also placed behind a 'window', suggesting transparency and ease-of-use.
Only a week after its launch, ActiFreeze became the best-selling new foot-care product in Boots. It delivered a 401% return on investment within nine months, with more than 1,400 units sold per week without any supporting promotion or advertising.