McDonald's Global Packaging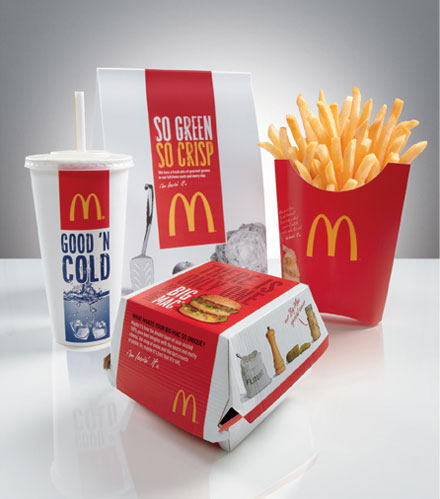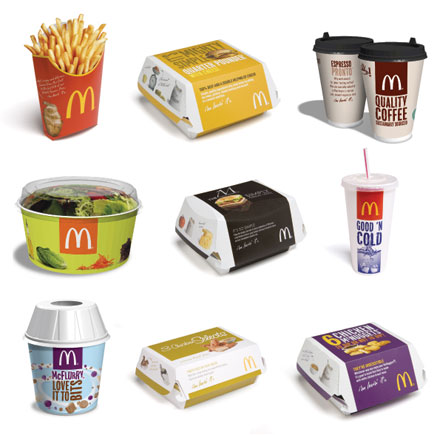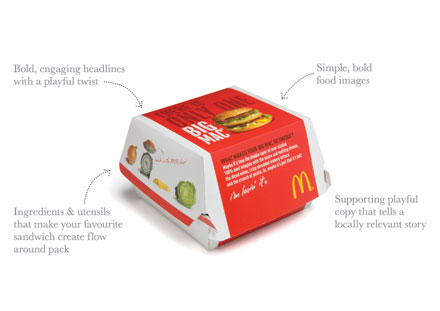 McDonalds were keen to change consumer perceptions by delivering a 'food quality' story in a consistent and effective way – a story that would connect with 60 million customers a day in 118 countries.
Appointed to meet this challenging brief, Boxer began by creating a 'brand bloodline' to define McDonald's global packaging equities. To connect with customers at a local level, the agency then devised a design management system that offered genuine flexibility. A movie was made to communicate the brand packaging strategy and food quality story to internal stakeholders, which led to the new designs being embraced and endorsed by McDonald's Global Executive Leadership. Face-to-face and virtual workshops also helped to motivate, educate and inspire the global franchises on how to use the design guidelines.
Boxer's design management system helped to deliver 1,500 unique packaging designs in 39 cultural versions and 24 language variants. It became the first McDonald's marketing initiative to achieve 100% global acceptance.