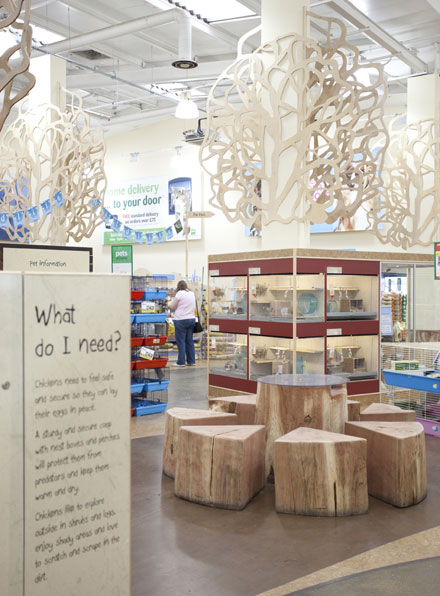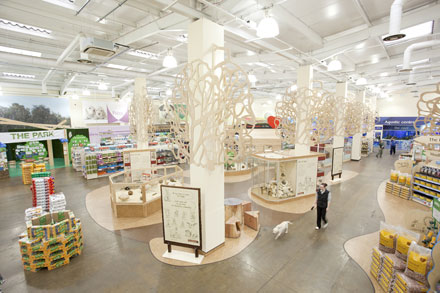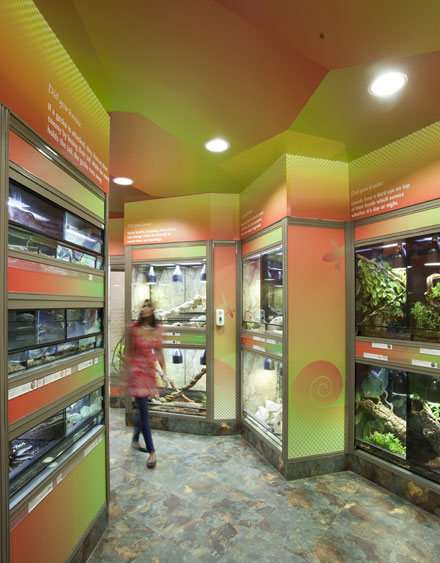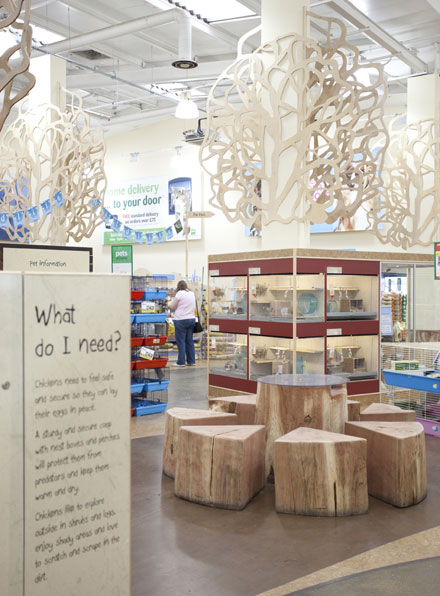 Private Equity firm Bridgepoint acquired Pets at Home in 2004. Gearing up to sell the business for maximum profit in 2009, Bridgepoint saw they needed to complete the Pets at Home package with a flagship store in the south.
Having previously redesigned the Pets at Home brand identity, 20/20 were commissioned to develop concepts for the new store. Looking to reflect future growth potential within the UK pet market and beyond, 20/20 concentrated on developing specific departments identified as key growth areas, including a reptile enclosure and aquatic centre. They also created a new woodlands zone to enhance the live pet experience by presenting animals in more natural habitats.
20/20's in-store designs successfully showcased the investment opportunity for potential buyers. The sale of reptiles increased by 569%, small pets by 245% and aquatics by 38%. Not long after the store launched, Pets at Home was sold for £955 million, over four times the purchasing price.