National Portrait Gallery
CLIENT:
National Portrait Gallery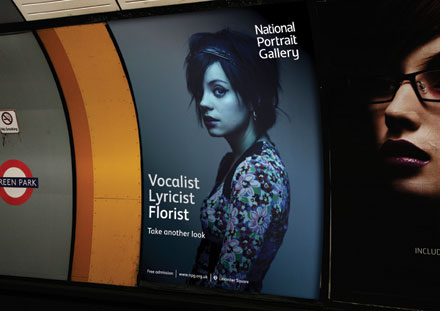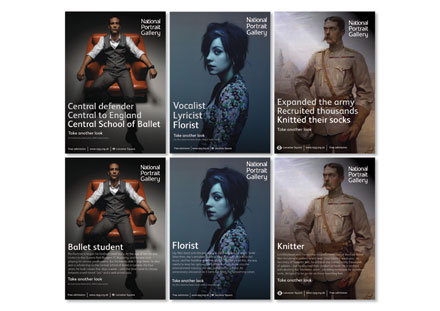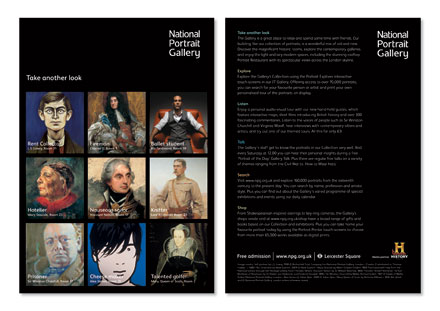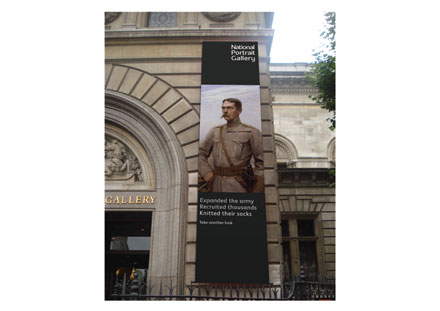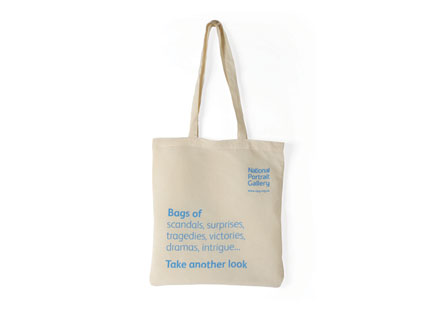 Despite its high profile and central location, the National Portrait Gallery was failing to attract sufficient numbers of UK residents. Visitors from lower socio-economic groups had also fallen sharply.
True North were asked to reposition the Portrait Gallery brand and give it a fresh new look and feel. Truth North came up with 'Take another look' as the hook for the re-launch and the platform for all future brand communications. This approach aimed to address the gulf between perception and reality for those who had and hadn't visited the gallery. It also invited visitors to reassess well-known portraits, revealing quirky stories and facts about an eclectic range of personalities.
Using warmth and humour, the campaign broke all Gallery conventions and achieved immediate impact. Visits by UK residents increased by 41%; revenue reached record levels and 2015 visitor targets were met within six months. In turn, mainstream press coverage and name-checks boosted the Gallery's kudos and relevance.