Intel Corporation Inc
CLIENT:
Intel Corporation Inc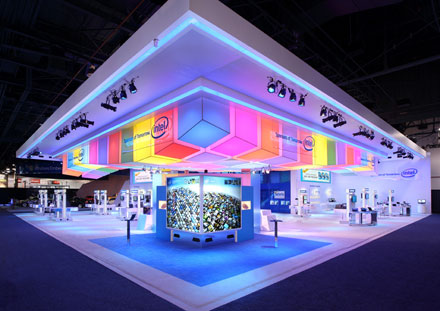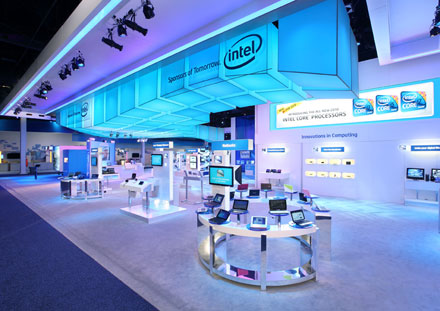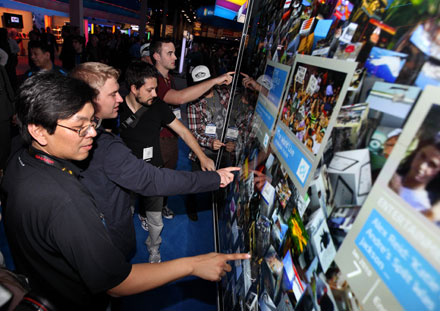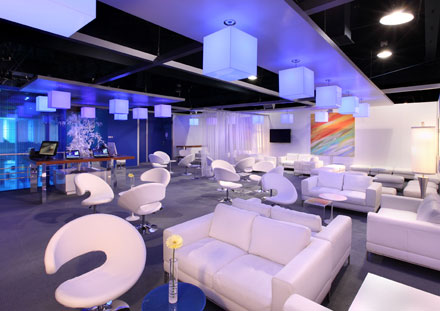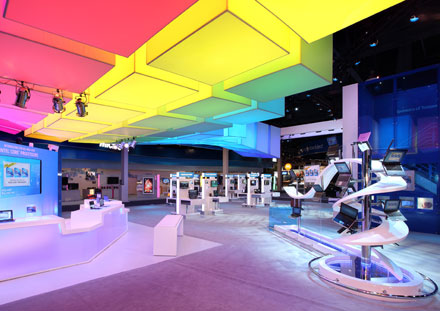 Intel wanted to evolve the visitor experience of their exhibition stand at the annual Consumer Electronics Show. But on a reduced budget and in a space 25% smaller than the previous year, this presented a major challenge.
Meeting the challenge head-on, 2LK Design set out to develop an awe inspiring exhibition space. They began by creating a digital cloud ceiling – an ever-changing canopy under which business could be conducted. An interactive touch-screen 'Infoscape' was positioned at the lead corner of the stand, while a presentation area provided a launch pad for Intel's core family of processors.
The Intel exhibition space became the place to be at the show. It attracted 80% of the show's visitors onto the stand, and the number of demonstrations rose by 23% from the previous year. There was also a significant improvement in press activity and all targets for social media were exceeded.