Tree O Clock
CLIENT:
BBC Breathing Places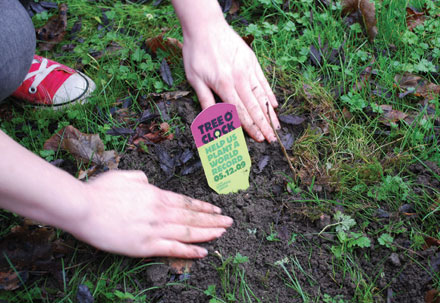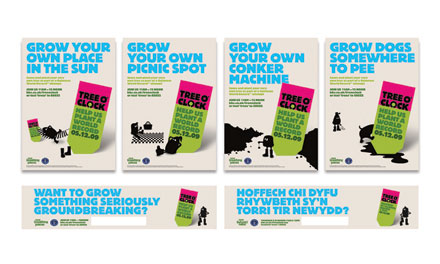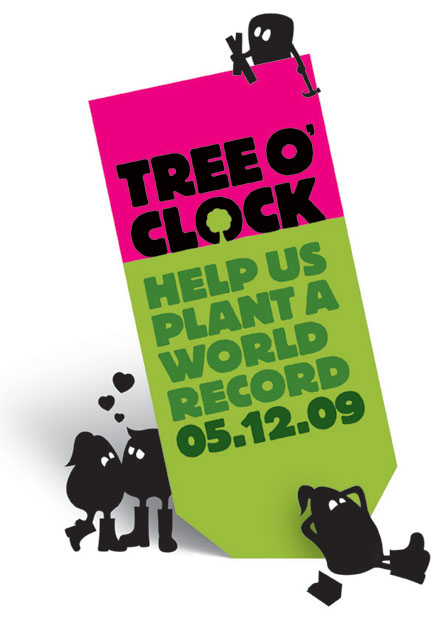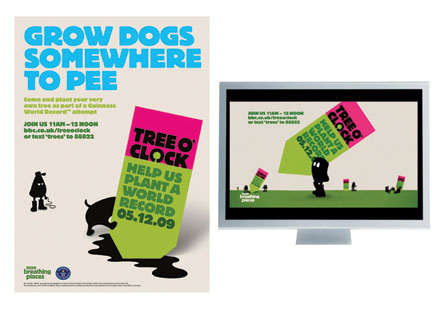 On December 5th 2009, BBC Breathing Place's Tree O'Clock wanted to get everyone in the UK to plant as many trees as possible in just one hour. As well as wanting to make the UK leafier and greener, the aim was to break up to two Guinness World Records.
Elmwood were appointed to develop the campaign identity and accompanying materials. Wanting to avoid predictable tree-related imagery, the agency created an iconic logo in the style of a plant tag. The strapline, 'help us plant a world record', was supported by quirky illustrations and a lively, irreverent tone of voice which challenged people to get out there and get involved.
With supporting print and online media, the campaign generated mass participation and succeeded in smashing the world record for the 'greatest number of trees planted in a single location in one hour'. In total, 67,060 trees were planted in three different locations, beating the world record by 12,688.