Recycle
CLIENT:
South Oxfordshire District Council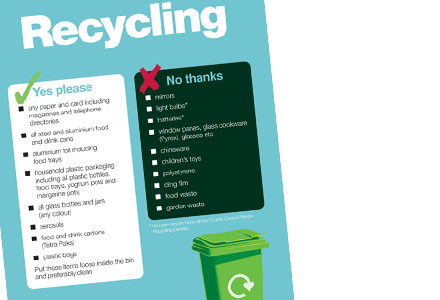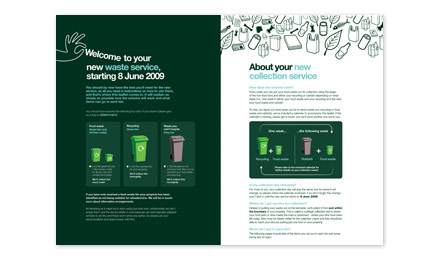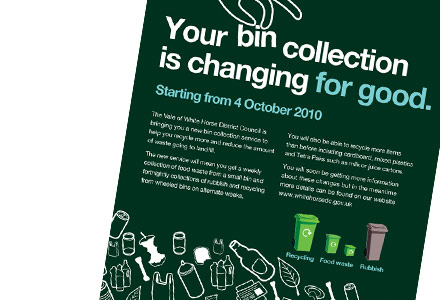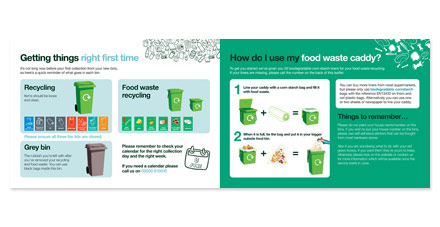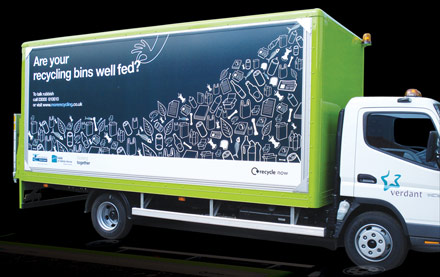 South Oxfordshire District Council needed to explain and promote a new waste collection service being introduced to help increase recycled domestic waste.
Ferrier Pearce were commissioned to develop a communications campaign to engage homeowners with the scheme. In response, the agency designed a suite of uniquely branded marketing materials, including leaflets, packs, posters, bin stickers and web pages. Acknowledging local residents' previous recycling efforts while introducing the new arrangements, the materials took a friendly, rather than authoritarian, tone. A series of messages and graphics were developed to create a sense of fun and local community support, with an emphasis on information and encouragement, rather than instruction.
In the first four months, 4,000 tonnes of waste were diverted from landfill, saving the Council £16,000 in fines, and in the first eight months recycling rates increased from 38% to 70%. Twelve thousand tonnes of dry recycled waste have also earned the Council £480,000 in recycling credits.